This year was exceptional in terms of bad films. Sure, you have a thousand terrible films that went straight to video. But the amount of big (or even moderately) budgeted films that went to the theatres and were truly awful is staggering.
So, I present to you, my humble readers, the absolute worst films of 2013. They are displayed in an alphabetical order, because no one film is worse than the others, and they are all truly and utterly horrible.
Enjoy!
Bullet to the Head (2013)
The Canyons (2013)

Elysium (2013)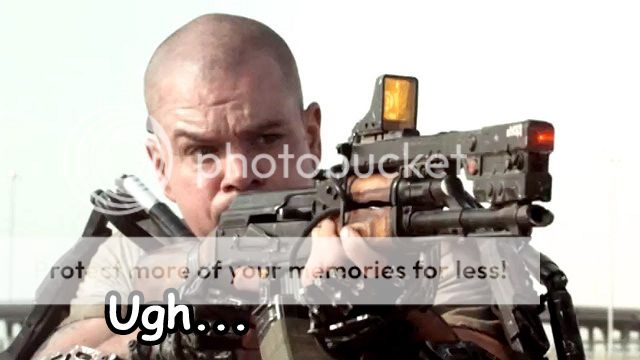 Evil Dead (2013)
Gangster Squad (2013)
Getaway (2013)
A Good Day to Die Hard (2013)
Man of Steel (2013)
Now You See Me (2013)
Olympus Has Fallen (2013)
Parker (2013)
Passion (2013)
The Purge (2013)
Star Trek Into Darkness (2013)
Warm Bodies (2013)
You're Next (2013)
---
If you still feel that you must purchase any of the above films, you can do so by clicking on any of the links below!
<